How to wipe data from your computer or phone
Before disposing of an electronic device or giving it away, it's always best practice to clear any of your data off of the device.
Remade wipe all devices set for reuse as part of our standard refurbishment process. But for your own peace of mind (and to increase the likelihood your device can be passed on) we recommend wiping your own device before handing it in.
That way your personal data like pictures, or more sensitive information, like passwords, cannot be accessed after you dispose of it.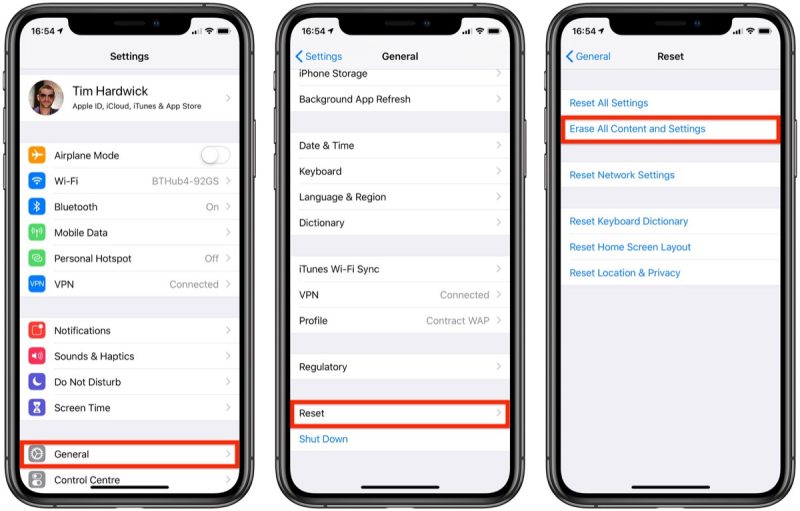 It would be both time-consuming and ineffective to go through and manually erase the contents of your device, so most come with an option to securely erase all of their contents and reset them back to a factory setting. Think of it as a simple way to sanitise the device and get it ready to be passed on.
Phones and tablets
On almost all phones or tablets (iPhones and Android etc.), this function will be found under the settings, and be referred to as a Factory/System Reset, or as a Secure Erasure. On phones, this process is very simple – just follow the prompts on your device, and it should be fully reset within 5-10 minutes.
Laptops or desktop computers
On laptop or desktop computers, this is likely to take significantly longer – often multiple hours – and the tool may differentiate between a simple Reset of the device, and a more thorough Secure Erasure.
For example, on a device using Windows 8.1 or 10, this tool can be found in your Settings, under the section Update & Security, in the sub-section Recovery. If you click on 'Remove everything', the system will then ask you to choose between two options: 'Just remove my files', or 'Remove files and clean drive'. If you're disposing of the device, select this second option, then press Next, Reset, and Continue.
In the event your device doesn't come with a data-wiping function, various third-party options are available. As these processes are final, remember to copy any data you do not want to erase onto a separate device or storage drive, before wiping your device.
Once you've wiped your device, you can pop it in a bag and drop it off at any of our Tech Drop sites across Glasgow.
Thanks so much for recycling and reusing your unwanted tech!